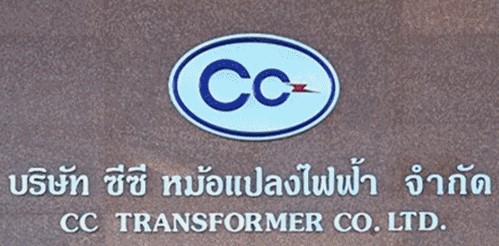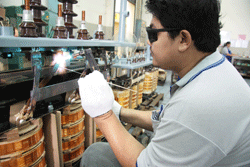 Established in 2002 with the capital investment of 35 million baht, CC Transformer Co., Ltd. Is managed by Thai with a long experience in manufacturing high quality transformers and quality controlled by expert Thai engineers who educated abroad. CC Transformer Co., Ltd. Manufactures transformers from the range of 1 - 10000 kVA, 1 Phase, 2 Phase and Low Voltage 1 - 36 kV.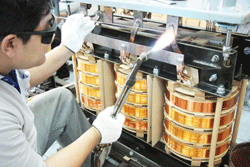 The company has the capacity to manufacture all kind of world class standard transformers as well as TIS 384-2543 by Thai Industrial Standard and tailor - made transformers according to requirements of the consumers which are certified by Electricity Authorities of Thailand, and partly export to foreign countries. The quality is what specially counts for the products of CC Transformer Co., Ltd.
The company motto is to produce high quality transformers with high standard materials to satisfy customers with punctuality.